Factory View
We care much about factory management, we keep on working building an efficient production,inspection,warehouse and shipment management system,we have an professional team to ensure the material we use is on top quality, defective material is not allowed to be used on our products. From origin and all processing steps we make the finished products meet or beyond the quality standards.We also care about timely delivery and good conditions for cargoes during handling and transportation.
Our principle and process includes:
- Strict standard for material purchasing ,the panel and spare parts of all contents must be accordance with international standards.
- Perfect management for moulds,The mould room must be tidy and clean, the tolerance of dimension must be in minimum range.
- Efficient and digital management for surface treatment,no damages appear during this process.
- Inspection team with strong sense of responsibility.Double checking after all production process finished and before packing, defective products are removed and won't be shipped.
- Modern warehouse management system. Modeling and managing the logical representation of the physical storage facilities (e.g. racking, etc.). For example, if certain products are often sold together or are more popular than others, those products can be grouped together or placed near the delivery area to speed up the process of picking, packing and shipping to customers.
- Enabling a seamless link to order processing and logistics management in order to pick, pack, and ship product out of the facility.
- Tracking where products are stocked, order number and date, and the length of time they are stored. By analysing such data, we can control inventory levels and maximize the use of warehouse space. Furthermore, we are more prepared for the demands of the market, especially during special circumstances such as a peak season on a particular month.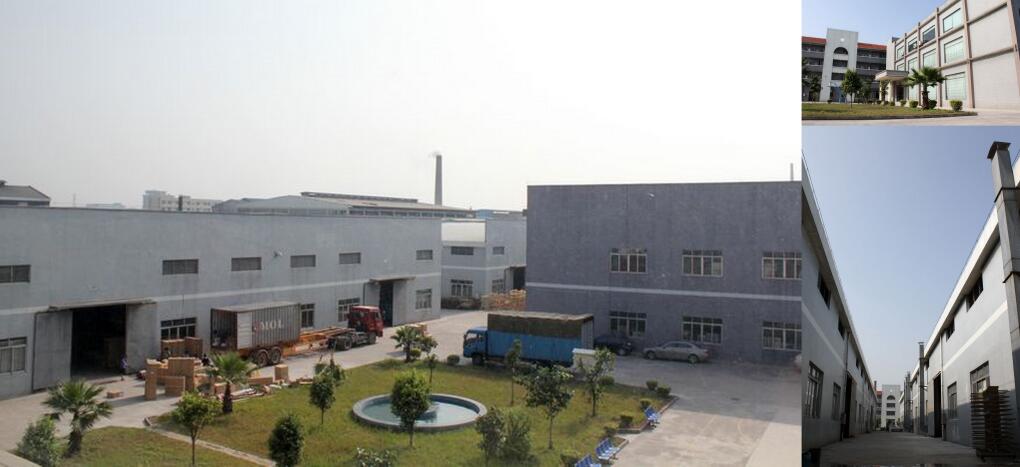 Material : The Pure Acrylic brands of Qianse, Youmei and Aristec which imported from U.S.A. All materials exceed national standard, no fading,water-leak,10 years guarantee. For sauna room, the wood board and frame is made of the solid wood which is imported from Finland.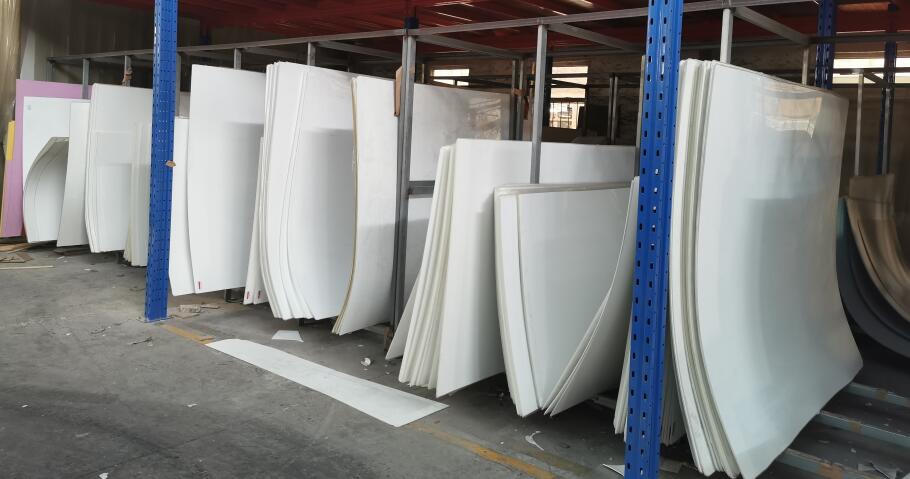 Forming & Inspection : The forming is the first step and key step for the products, the temperature of the mould and worker's experience directly determine the result of this process. After that, we inspect everywhere of the formed products to ensure no defective ones go to next step.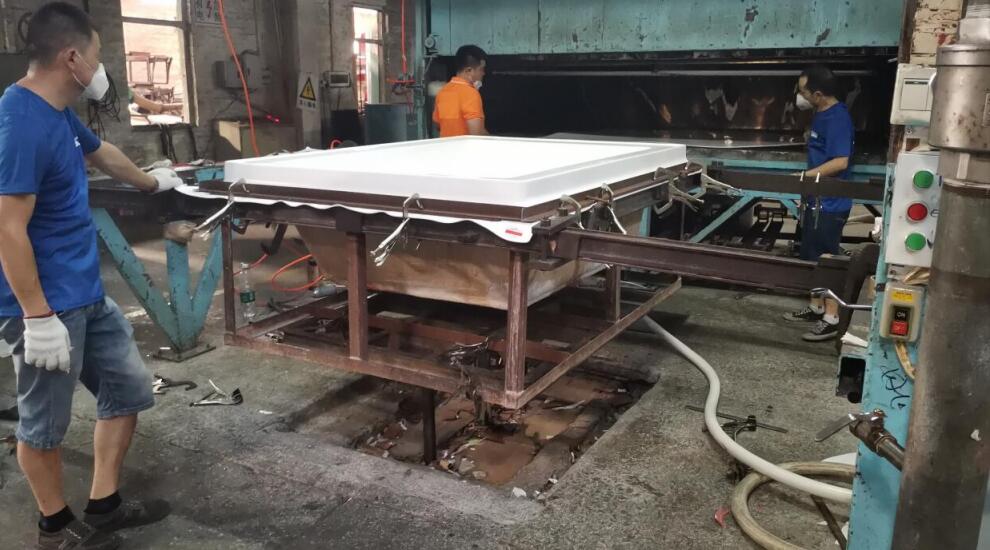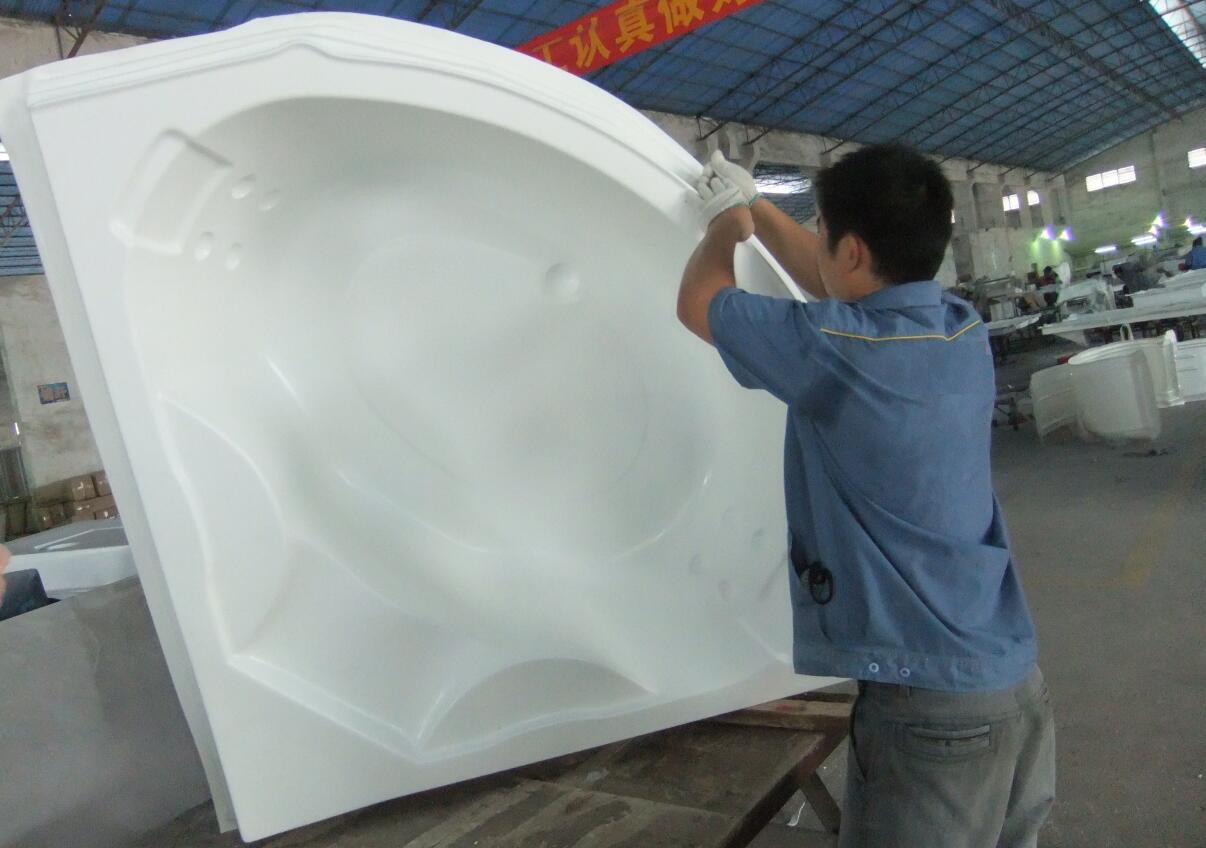 Strength & Assembly : After above forming process finished, we strength the panel , the tough firberglass reinforcement around the acrylic panel, to ensure the bathtub durable and have preservation function. Meantime,the extra parts is removed to make smooth edge of bathtub.The holes and all needed drilling for massage jets are done at this step.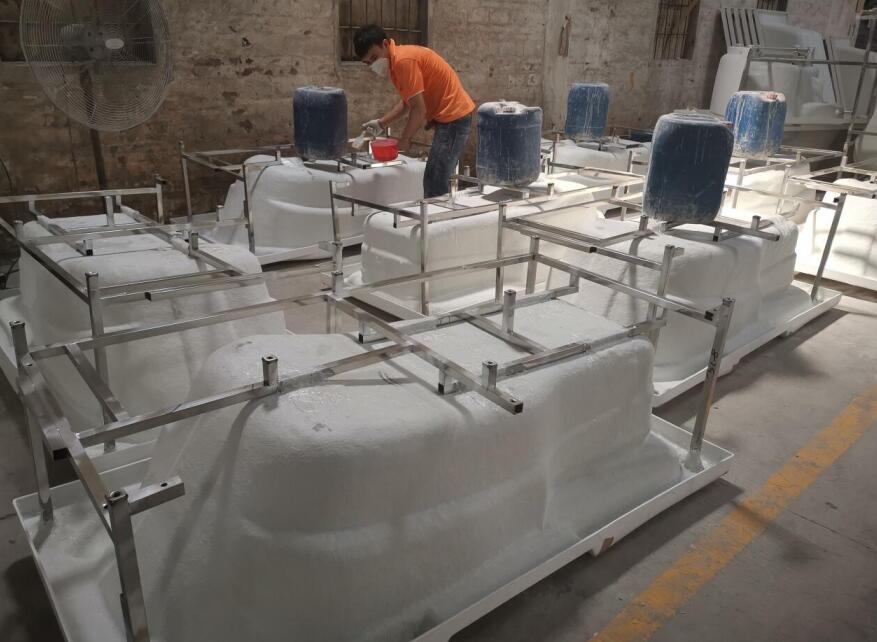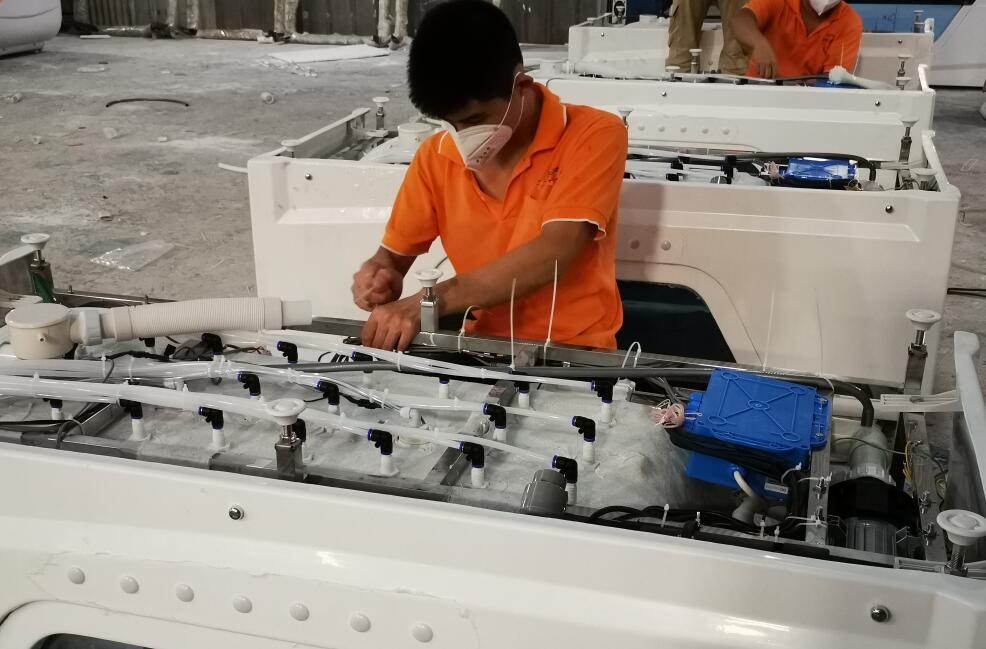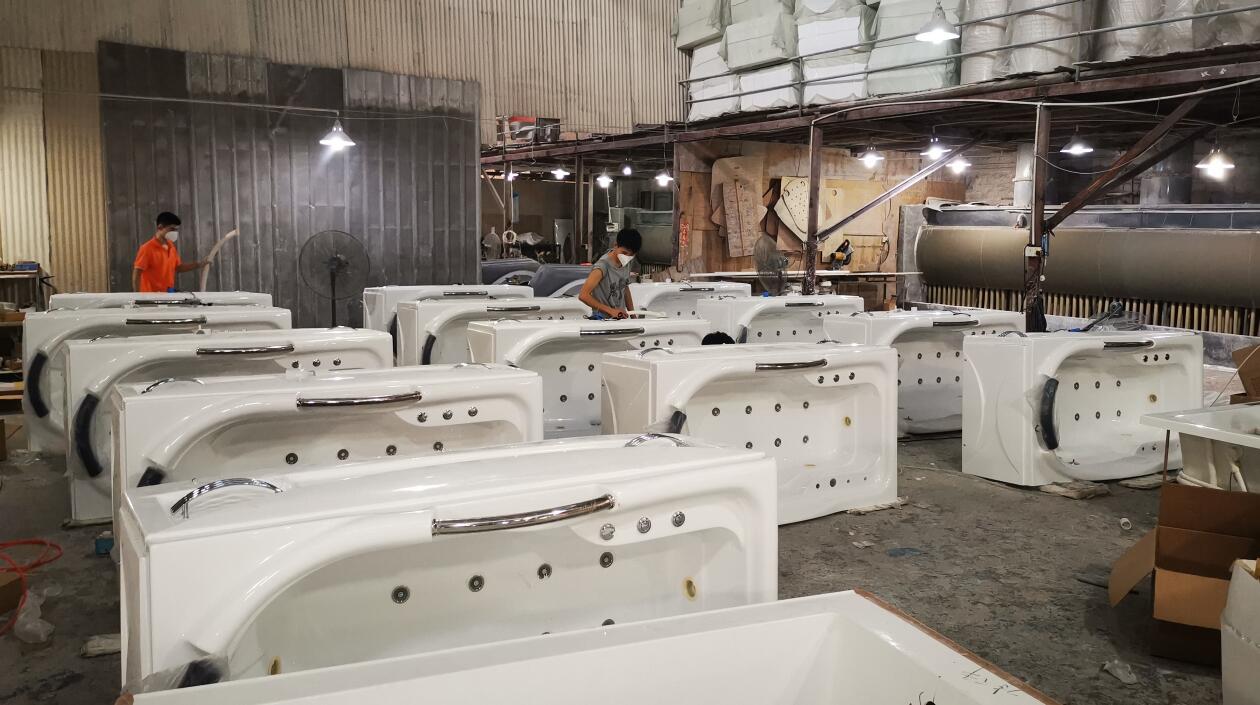 First time polishing : This processing is mainly inspect the details of surface and remove any possible defects including dirty spots,burrs, to make the bathtub good looking and safe.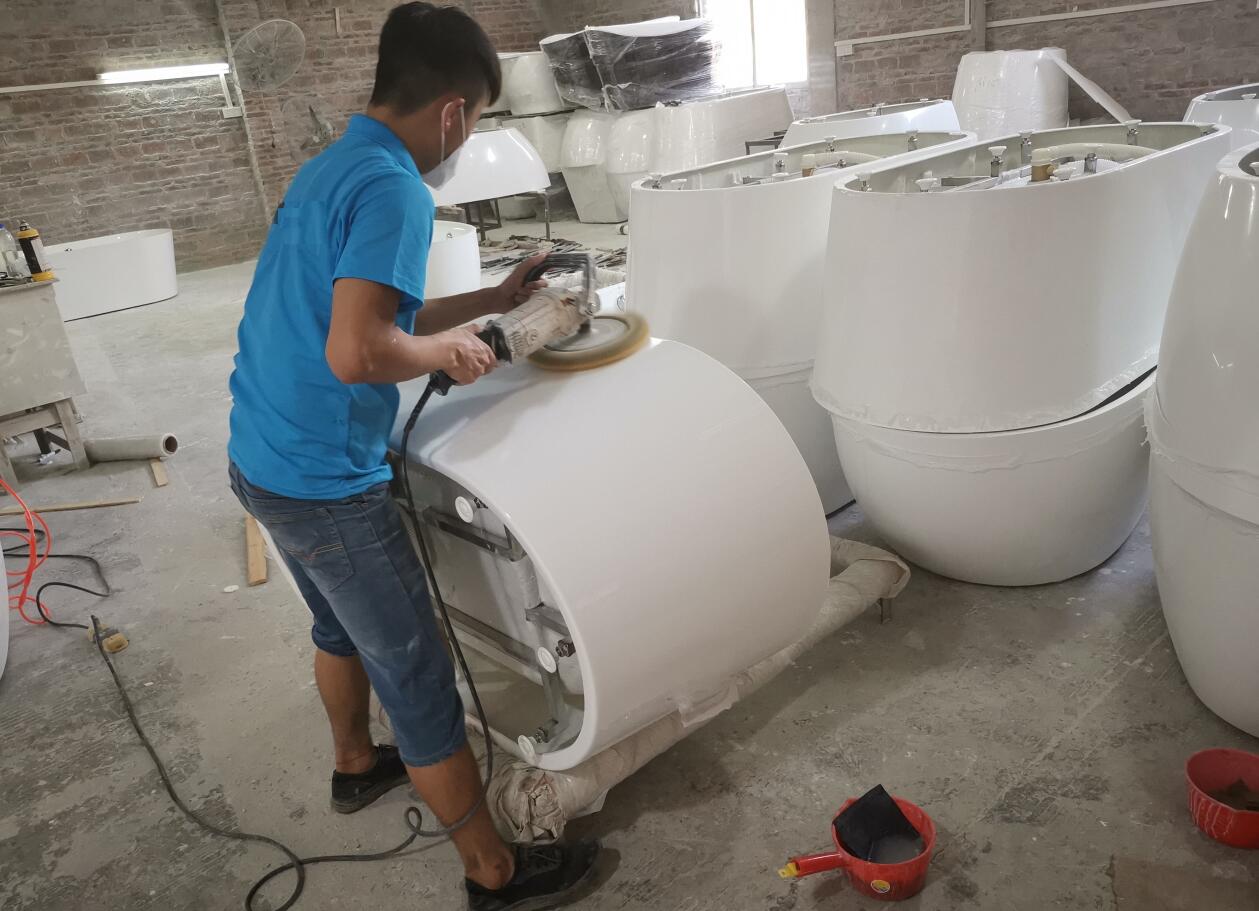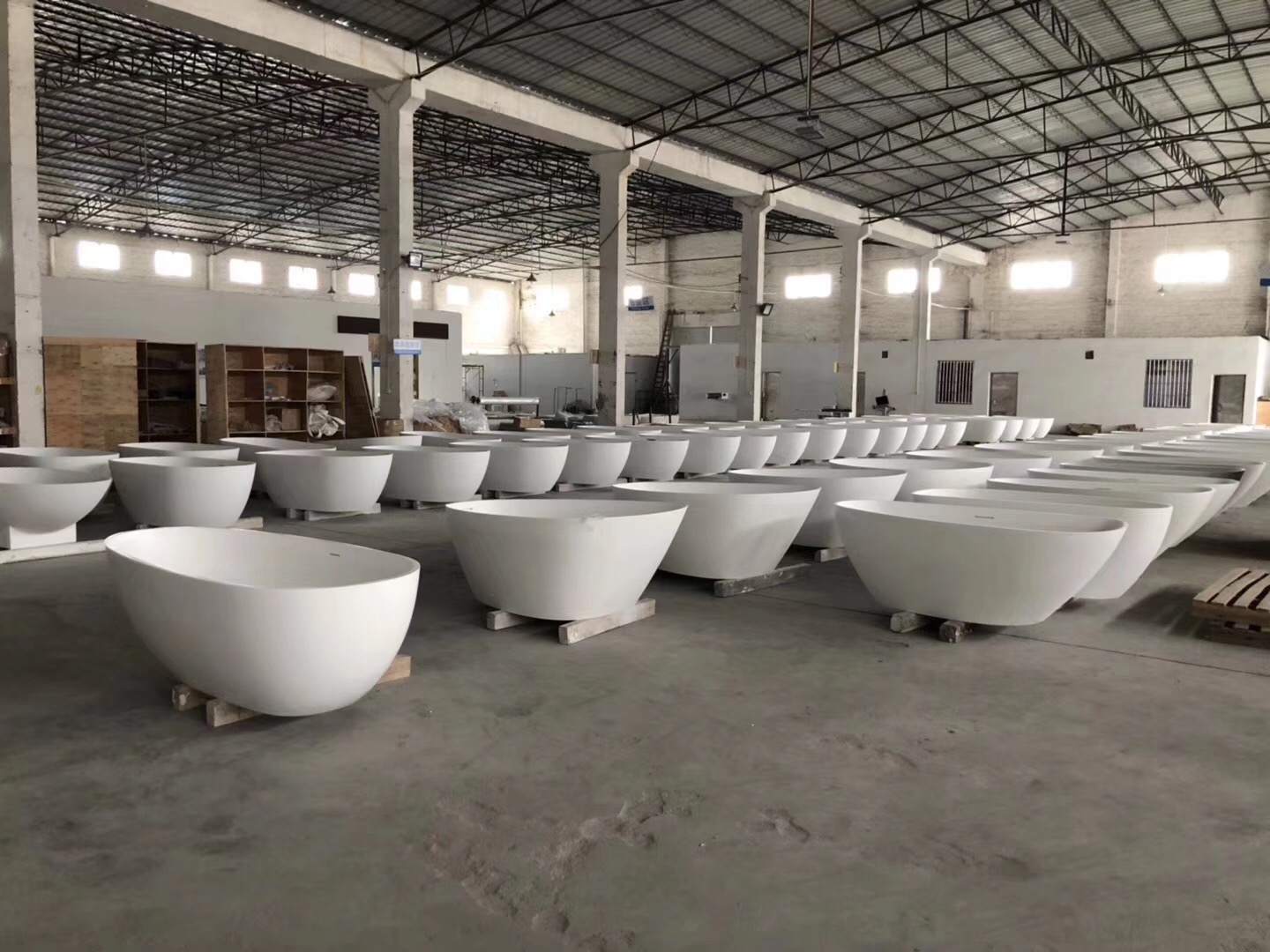 Water Testing : All the functions of the bathtub are tested, the testing last 8 hours, to make sure all the functions are operable and durable.

Overall Inspection : Before packing, overall inspection of the bathtub is made, including the surface,spare parts, joint gap,electric wire,water tub ect., the inspection result must be recorded, to make sure all details of bathtub are on good conditions.

Reliable Packing Solution: Packing is the last process of finished product, . Consider to transportation ways and transportation time, we determine the packing ways to aviod defect during transportation.
sticky PE film on surface of bathtub, EPE film must wrap the product at least two layers, the carton or waterproof paper is used outside. Then wooden frame or ply-wood cased is used as per customer's requirement.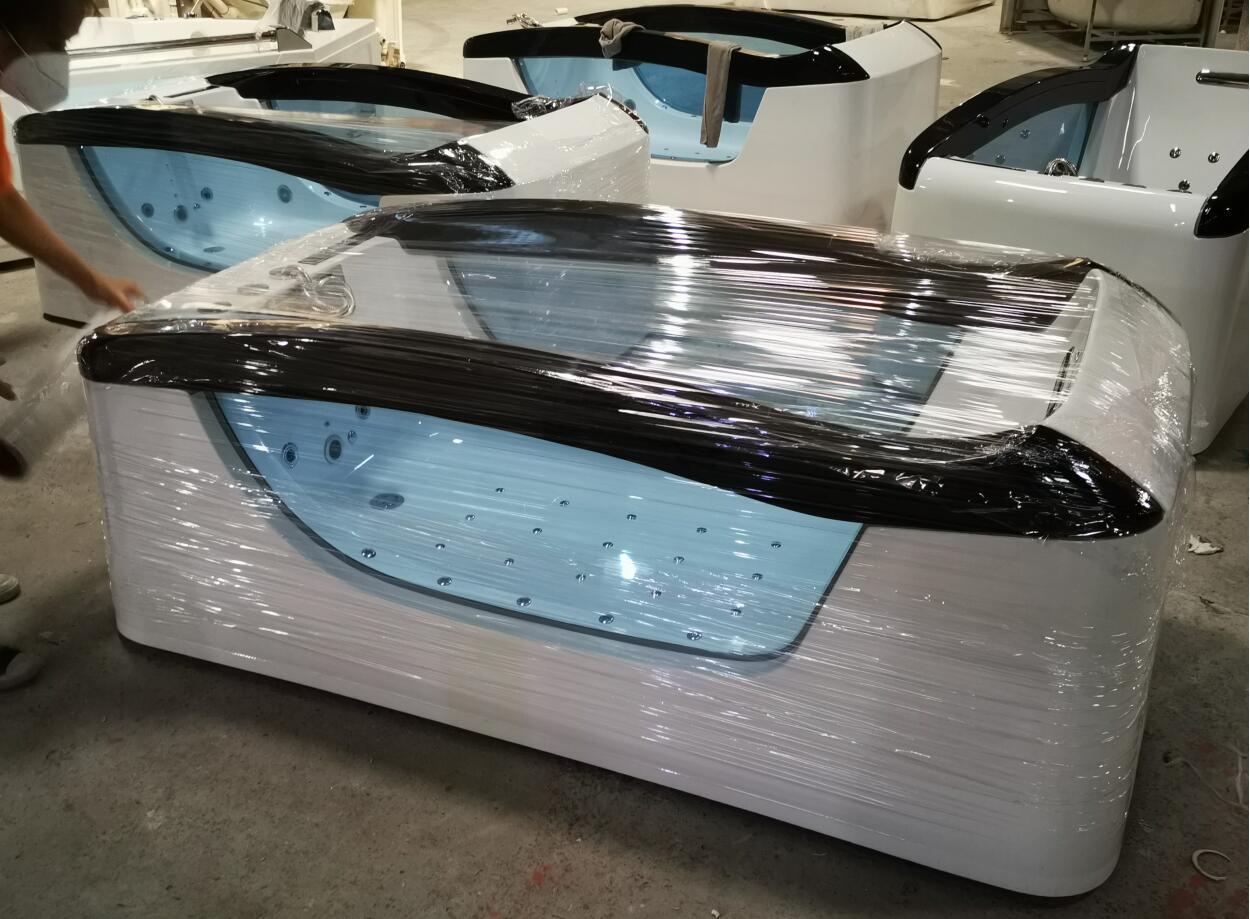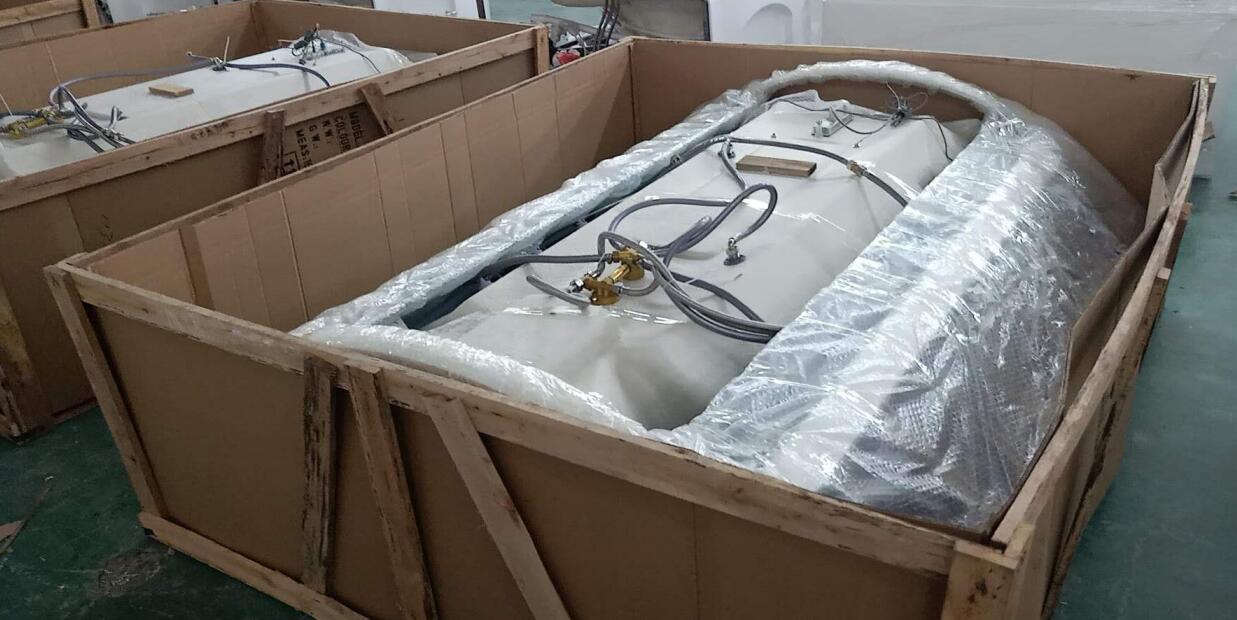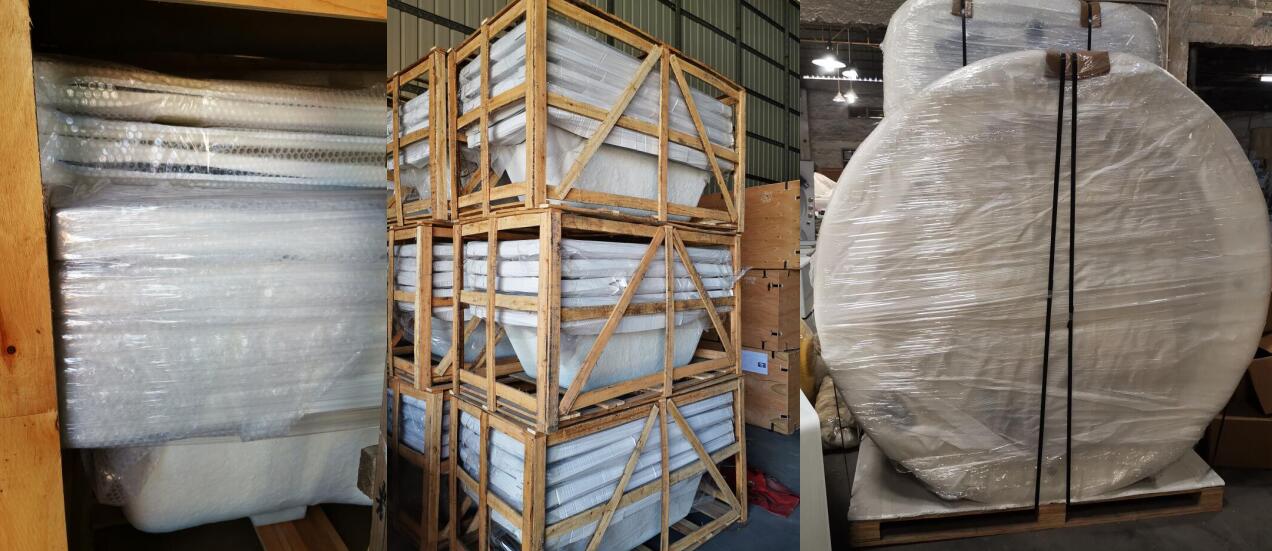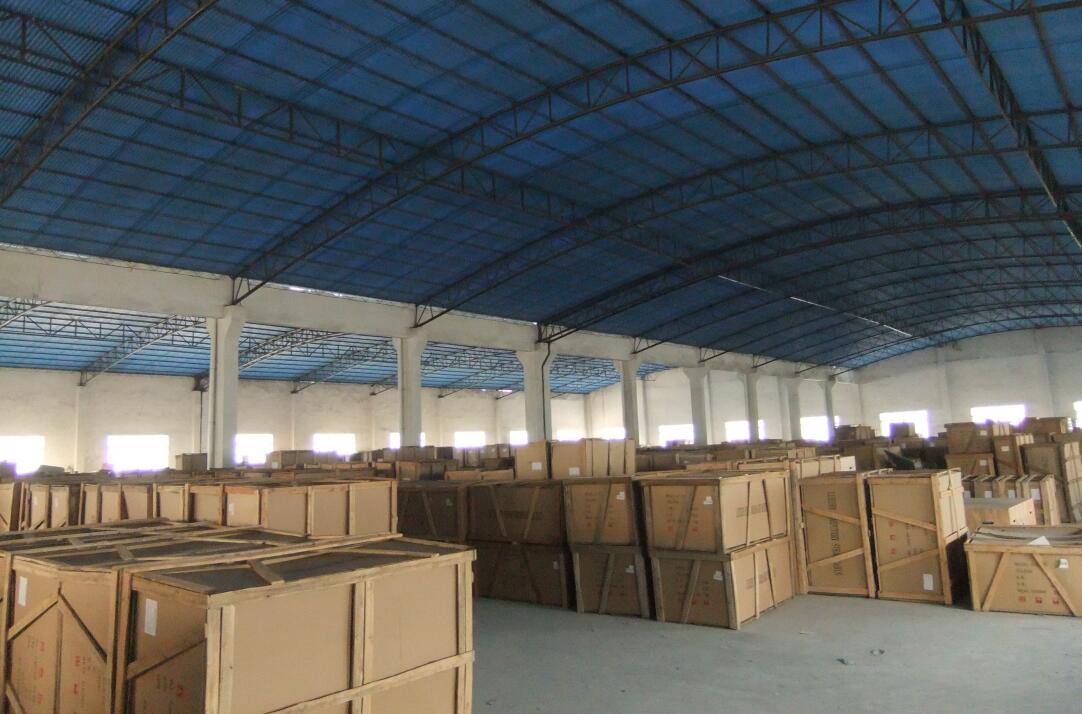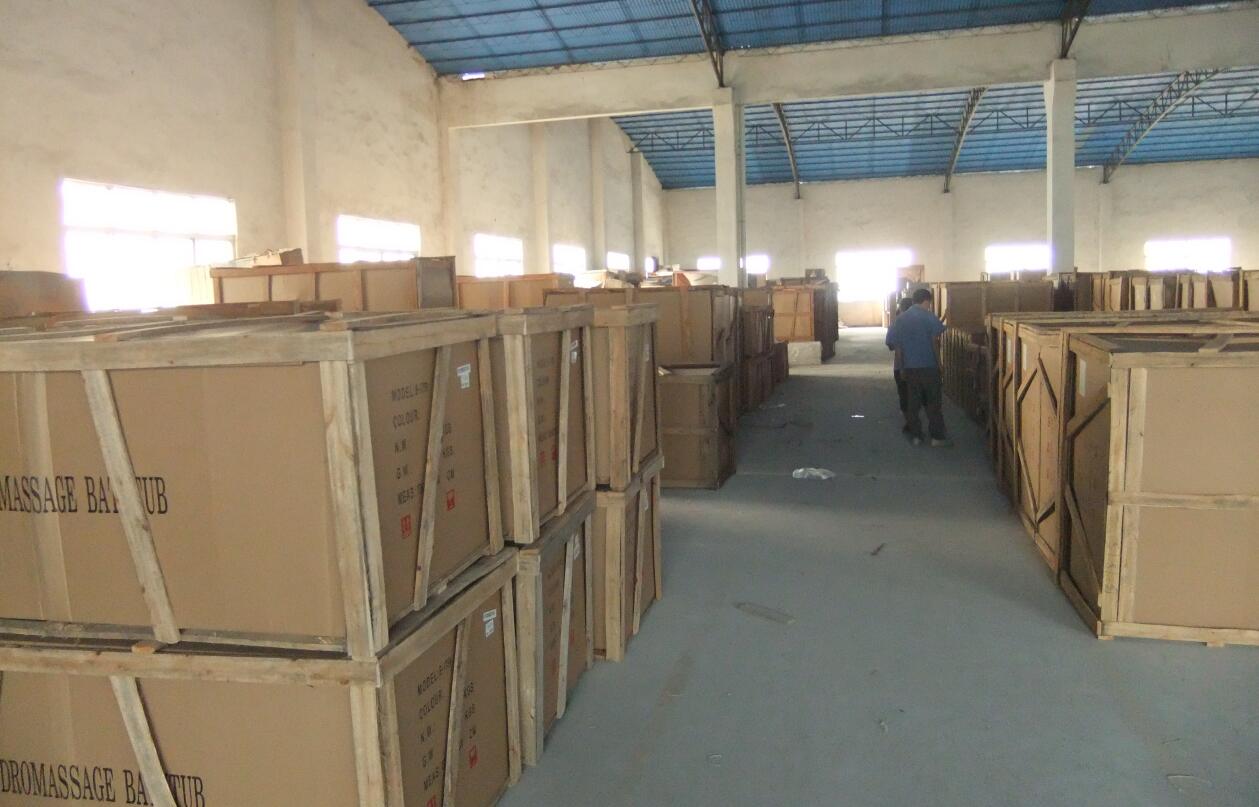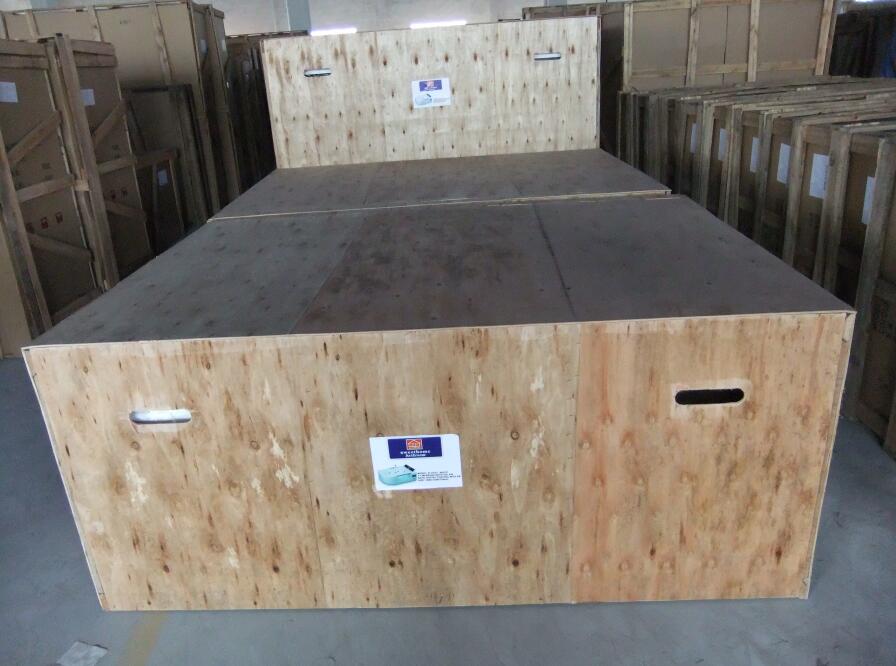 Loading container: